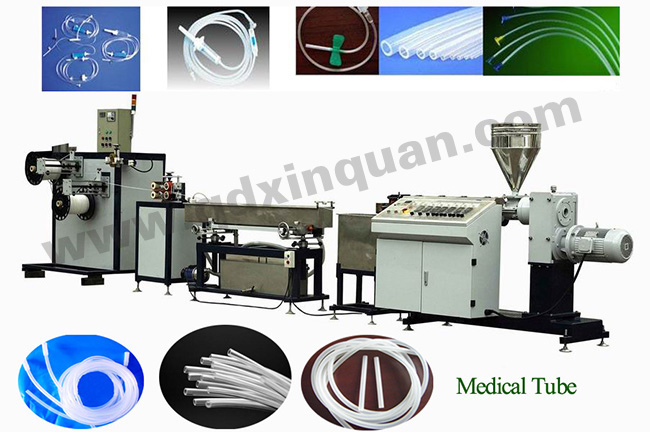 Small diameter hose, medical tube production line
This unit is mainly used to produce PVC, PP, PE and other plastic hoses, which can be widely used in medical, chemical, beverage and other industries. Production hose varieties: single tube, single tube with color code, equal-diameter parallel tube, different diameter parallel tube, color-coded parallel tube…. The design of this unit is advanced, the main engine and the marking machine adopt frequency conversion speed regulation, and the extrusion speed is stable. Water level and water temperature control of cooling water tank.
Host model: ST-45×25 stainless steel water tank, length 2 meters, with drying device; non-toxic plastic flat belt tractor, power: 0.06kw×2 double station coiler, power: 0.75kw.