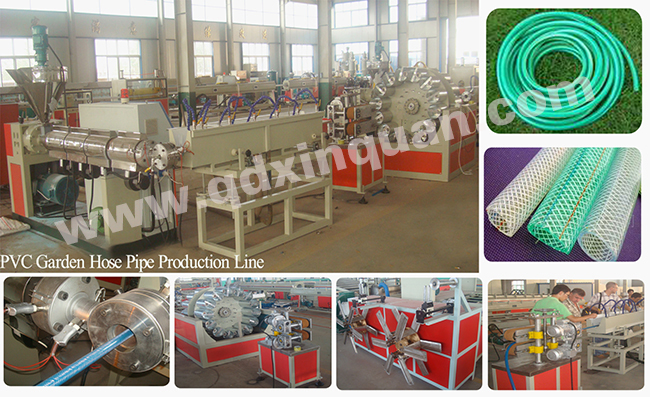 PVC Fiber Reinforced Hose Production Line
1. Pipe features and uses:
PVC fiber reinforced hose, also known as PVC mesh pipe, commonly known as plastic snakeskin pipe, the hose has many characteristics such as non-toxic, transparent, pressure resistance, stretch resistance, acid and alkali resistance, beautiful appearance, soft and lightweight, durable and so on. It is suitable for the transportation of pressurized or corrosive gases and liquids, and is widely used in machinery, coal mines, petroleum, chemical industry, agricultural irrigation, construction, civil use (solar water heaters, gas tanks) and other fields. It is also widely used in the watering of gardens and lawns.
2. Production line
The PVC fiber reinforced hose production line is mainly composed of extruder spray tank, tractor, winding machine, coiler, etc. It has the characteristics of reasonable matching, unique structure, reliable performance, simple operation, convenient maintenance, strong continuous production capacity, etc., and is deeply welcomed and trusted by the majority of users.