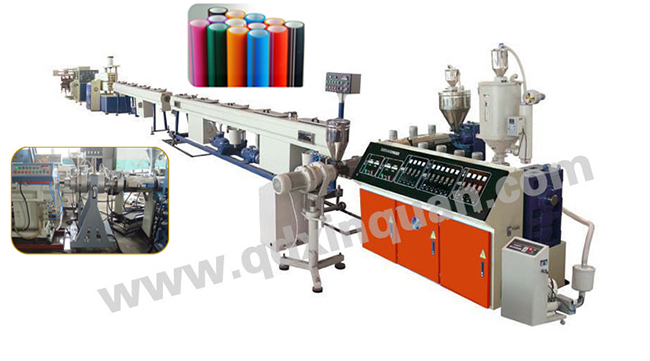 HDPE high density polyethylene silicon core pipe production line
1. Features of silicon core tube production line:
 Equipped with a special mixing screw to ensure high-speed and high-performance extrusion; the sizing sleeve adopts a disc-type sizing with a water curtain at the entrance, and the production speed is up to 16 m/min; the specially designed die head can effectively reduce the thickness of the silicon core layer, Cost saving; one machine is multi-purpose, replacing the die head can produce ordinary PP-R, PE, PEX pipes.
2. Pipe performance characteristics:
Widely used in optical cable communication network systems; the silicon core layer on the inner wall is a solid, permanent lubricant; the silicon core layer on the inner wall is synchronously extruded into the HDPE pipe wall and evenly distributed throughout the pipe The inner wall will not peel off or fall off, and has the same life as the silicon tube.