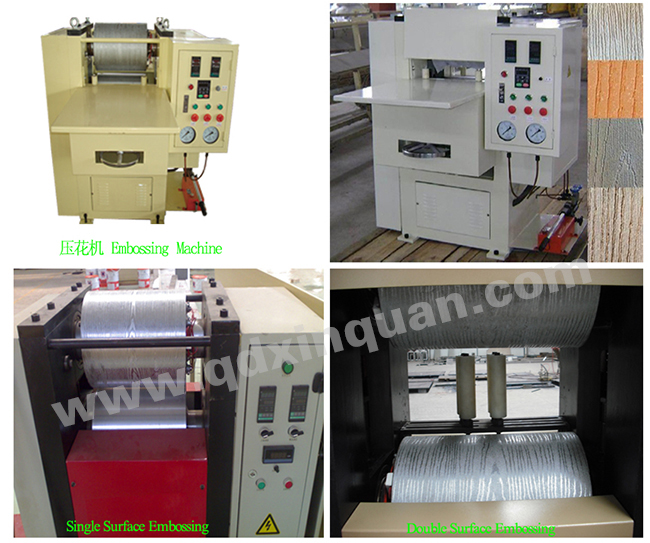 Post-processing equipment for wood-plastic products
The post-processing equipment includes wood-plastic products sanding machine, embossing machine, etc., mainly for further finishing of profile sheet products, making them more beautiful and practical.
Sanding machine: This machine is mainly suitable for brushing the surface of PE and PP wood-plastic profiles to increase the wood feeling on the surface of the profiles.
This machine adopts crawler type transmission, frequency conversion speed regulation, thickness can be adjusted flexibly, and special shape steel wire rolls can also be customized.
Embossing machine: It is mainly used for the surface embossing treatment of wood-plastic profiles. After pressing, the surface of the profiles becomes a natural wood grain shape, which enhances the beauty and naturalness of the products. According to the requirements of the product, it can be embossed on one side or on both sides.