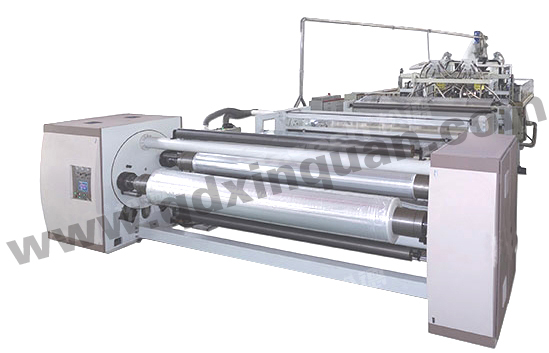 CPP Cast Film Production Line
Product width: 1200-4500mm.
Reference output range: 200-1755kg/h.
Single linkage of the whole machine.
Fully automatic operation of the whole machine can be selected according to customer needs
. 1. The screw is designed with special mixing function and high plasticizing capacity, with good plasticization, good mixing effect and high output
. Thickness gauge, online automatic detection of film thickness, automatic adjustment of the touch head
3. The cooling forming roller adopts a special spiral flow channel design to ensure good film cooling and forming effect at high speed
4. The film edge material is directly recycled online, greatly reducing production costs
5. Fully automatic center take-up, equipped with imported tension controller, automatic roll change and cutting, very easy to operate.